HELSINKI IN SEASONS
It didn't occur to me, growing up in evergreen Sydney, that travel guides to other cities in the world can look very different depending on what season you go and can downright be inapplicable if you happen to be there in the opposite time of year. This is especially true for somewhere as drastically season-driven as Helsinki.
So here's me doing my best with a travel guide from my time there during midsummer in June. Those travelling to GP Helsinki in November may encounter a very different city - in Noora's own words: 'November isn't a great time to travel to Helsinki' - but I still believe it's a beautiful, restful city with plenty of small, quiet offerings. For me, I'll forever associate the city with Noora, her family and her friends' warm hospitality and feeling extremely spoiled as we celebrated Midsummer and as I was introduced to her home and taken care of so well. Huge thanks to Noora for sending me a bunch of extra eatery suggestions too - please note I haven't personally tried quite a few of these recommendations, particularly restaurants, but I absolutely trust her taste.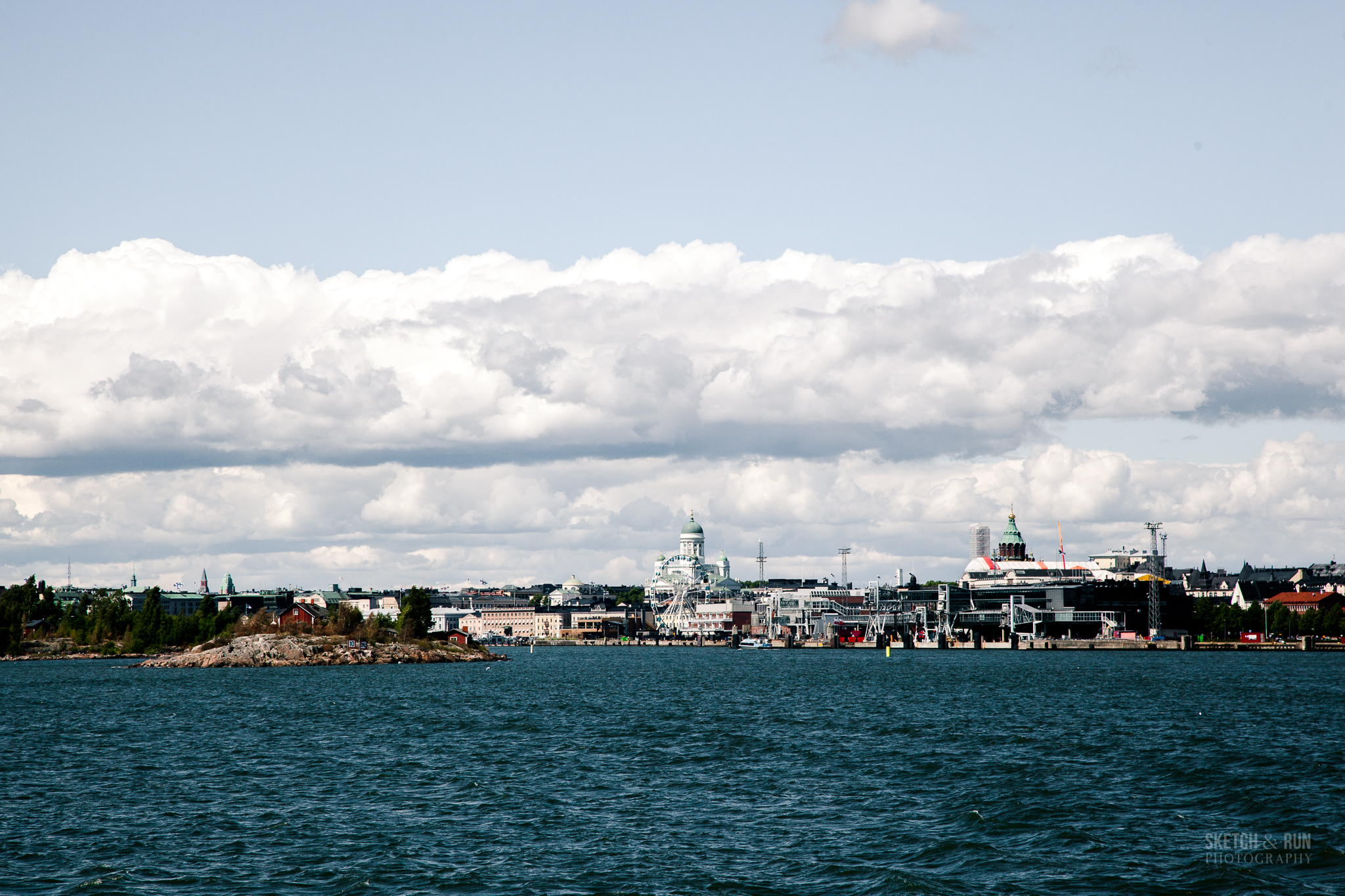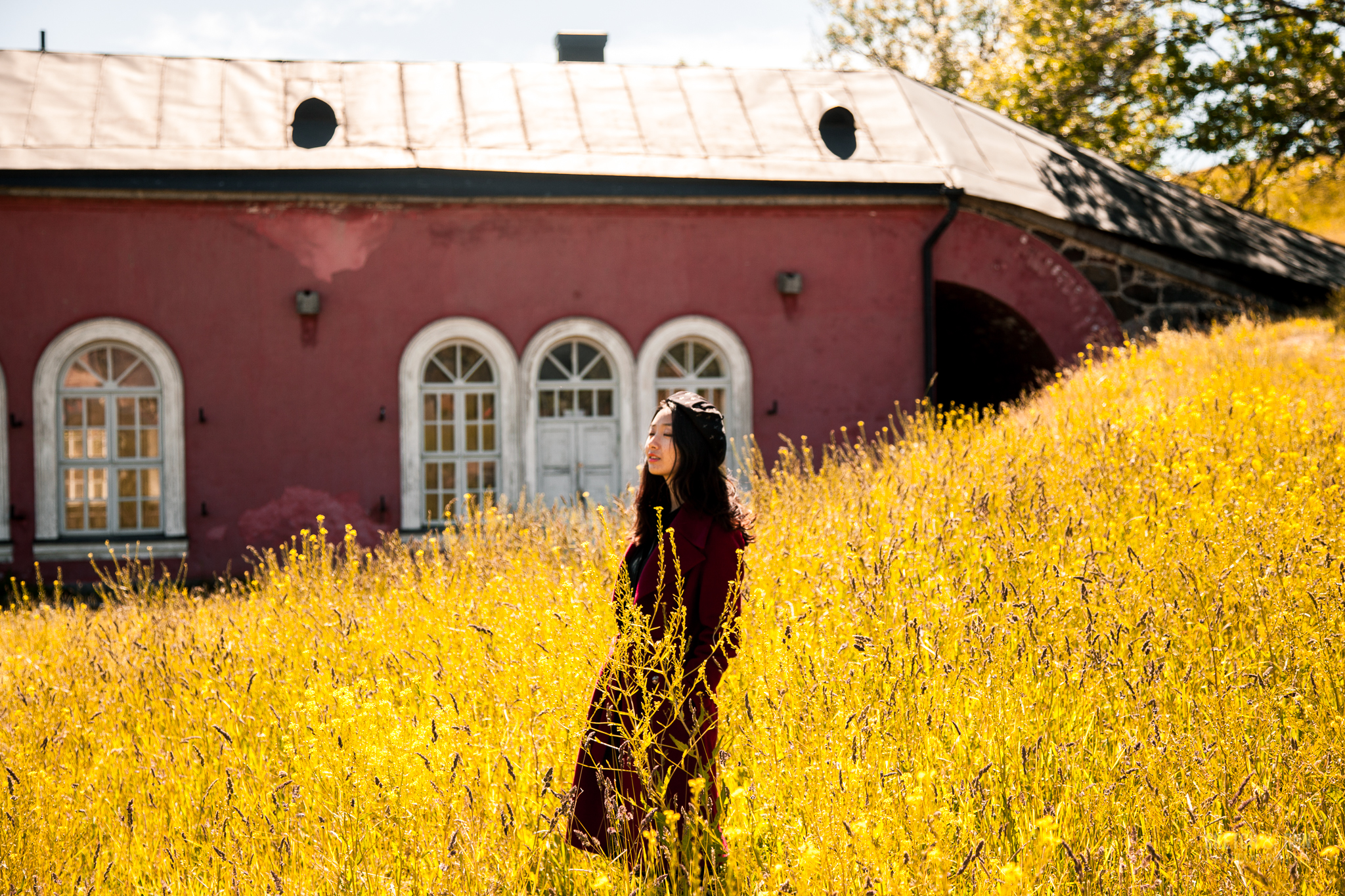 HELSINKI BASICS
Transport - Download the HSL mobile app, it's SO useful. You can look up the timetable and purchase tickets directly on the app. You can use it for the tram, bus, metro and trains. Here are some maps. There's free wifi on Helsinki trains and Wifi in general is pretty cheap/accessible everywhere. I miss Finnish internet so much ; _ ;
Language - Finns speak excellent English, especially the young people so you shouldn't need to worry (though obviously be polite). They tend to be a little reserved but if you ask them for directions or help, they're usually friendly and willing to oblige.
Currency - Euro. No worries there. It's Scandinavia, so pretty much all places will accept card.
Beware the seagulls - More applicable in summer but they are fearless and will dive-bomb you and steal your food - be wary when walking alongside the harbour!
Clothing - In colder months, make sure you bring gloves, scarves, beanie, good socks and shoes with good grip in case it starts to get snowy or icy. The wind in Helsinki can be very fierce.
TO DO
Kaisaniemi Botanic Garden - It's close to the central train station and university. Somewhere warm and green for your November! There's free entrance to the glasshouses on the first Friday of every month (Nov 2 2018) at 2-5 pm.


Suomenlinna - Accessible from the Helsinki harbour by ferry, Suomenlinna is a 18th century military fortress. When we went, it was this gorgeous island full of golden wildflower fields to walk around and explore, a handful of museums and old canons and bunkers from its military past. In November, it may lack some of that spring charm but could still be worth seeing if you have half a day to spare.


Löyly - Apparently a cafe and sauna - the terrace was really popular in summer but probably will be too cold to sit there in winter. You must try Finnish saunas, especially in the winter. The sauna is usually just a clean wooden room where you sit in your swimsuit and chat with friends. The heat comes from the hot rocks in a crate in the middle of the room and old Finnish ladies (and young) may throw water on them to up the temperature.


Allas Sea Pool - This is an outdoor pool situated right in the heart of Helsinki that also boasts sauna facilities. Allas Sea Pool has several open pools that may not be an option to anyone in November except the most hardened of Scandinavians but the sauna experience is worth having in some shape or form.


Evangelical Church and Senaatintori - Helsinki's public square, the church boasts a beautiful teal dome rooftop and pristine white walls.


Helsinki University Library - this absolutely gorgeous spaceship-like library was designed by Antinnen Oiva Architects. For that matter, check out all of Helsinki's libraries really.


Helsinki Musiikkitalo - Finland is wonderful about providing really nice spaces for people to hang out and spend time, even if not engaging directly in the advertised activity. Listen to some Silbelius in the concert hall or through your earphones in the foyer, anything goes.


Day trip to Tallinn - Because why not??
TO EAT
Eating out in Helsinki - like most of Scandinavia - is a little expensive compared to southern Europe. However, more affordable food is available at the supermarket, including bread, croissants and standard food and vegetables. Here are some of my favourites:
Riisipiiraka, or karelian pastries are the staple rice-based snack of Finland and have this fragrance to it that is neither completely sweet or savoury. It's available in packets in the supermarket or loosely at the bakery and can be eaten as-is (surprisingly very good even when cold) or toasted and used as a base for a spread. Personally, I loved it best toasted with butter to accompany soups.

Finnish chocolates - Fazer is 'the' official Finnish candy brand and carries a bunch of varieties that you'll find in any supermarket. This is real deal milk chocolate and I really loved that they all had a dense, silky, almost ganache-like texture. I particularly recommend Patkiss if you like mint chocolate but Fazerina, Susu and Geisha hazelnut chocolate was also great. I'd also recommend buying Finnish xylitol gum, which is good for your teeth

Isey Skyr - Skyr is actually an Icelandic dairy product very similar to a mild and denser form of yoghurt. Isey is by far my favourite brand and I am devastated I basically won't have access to it….until I go back to Scandinavia. They have some really amazing flavours available in quick takeaway tubs (creme brulee is my favourite). Eat some for me. Eat a lot for me.

Finnish pulled oats - A vegetarian alternative to meat and very unique tasting, this can be heated with vegetables and are available in the refrigerated section of supermarkets

Salmiakki - I hate liquorice, but the salted fudge type I tried in Sweden (similar to Salmiakkola in Marzia's video) was amazing, like salted caramel on steroids. If you can find something similar in Finland, I recommend it (I don't recommend the other types of salmiakki or salted liquorice but you can try if you're more adventurous!)
RESTAURANTS
Naughty BRGR - A popular burger joint with a range of interesting combinations

MorriSon's - Your reliable local diner and a favourite of uni students. It sells a range of different burgers. The price is a little steep but the portion sizes are pretty huge and they give you a choice of various sides, so you can probably get away with sharing one.

OmNam - A really good vegan restaurant

Mezame Helsinki - A Lebanese buffet that's apparently very good

Levant - Also a popular Lebanese restaurant

Skiffer - Another popular restaurant serving a range of pizzas and other foods

Onda - Their Peruvian brunch is pretty famous

Roots - Popular joint, yoga studio and healthy eating cafe

The Cock - Fairly expensive restaurant but their lunch menu is 13 euros.